---
CAUTION!!!
THIS PAGE IS STILL BEING WORKED ON
PROCEED AT YOUR OWN RISK
---
The Olb City Announcer
Volume 5, Issue 4
June 6th-June 12th, 2021
Giant Flood Occurs
By Tony Yuan
Hasiania-On Friday, the city of Hasiania was devastated by a large flood occurring from a combination of heavier-than-usual rain and the seasonal flooding of the Jubilant River, a tributary of the Arenztopia River. "The Jubilant River usually floods much less than this," says Gary Unhardt, a local weatherman. "Usually it floods only about half a mile inland, but this time it's flooded half a dozen miles inland." Downtown Hasiania has been completely flooded to a height of three and a half feet, and over three dozen people have been reported dead and another hundred and fifty or so are missing. "There's never been anything like this in the entire history of Hasiania, ever," says Joe Regal, a local data analyst. Help has come to Hasiania from all sides of Arenztopia: The ALERT (Arenztopia nationaL Emergency Response Team) has sent 500 people and 250 search-and-rescue boats to Hasiania, and the Arenztopian Coast Guard has sent several helicopters and 100 search-and-rescue boats to scour the city. This is still a developing story; we'll publish updates in next week's paper as new facts emerge.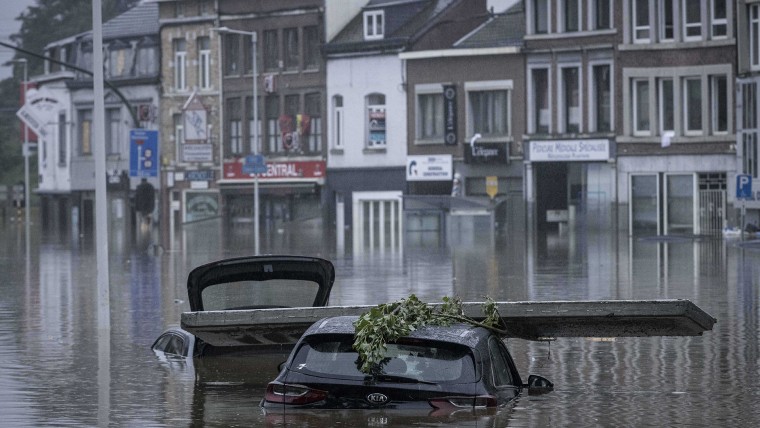 The flooding on Main Street
Arts
by Owen Miyazoi
Sports
By Sam-Louis Alrocaet
Science
By Owen Miyazoi
Weather
By Mezoir Logan
Coronavirus Report
By Owen Miyazoi
Feature: Okama Mauhla
By Lorenzo Avila & Tony Yuan
Today we interviewed Okama Mauhla, a
Olb City Announcer: Hi, Okama!
Okama Mauhla:
OCA:
OM:
OCA:
OM:
OCA:
OM:
This interview has been edited for length and clarity.
The Life of Iloah Mai, Arenztopia's Most Successful Pacific Islander Business Owner
By Owen Miyazoi
For the next 6 issues up until our 50th issue, the OCA will take you on a immersive experience of important cultural and racial moments and stories from Arenztopians past who helped Arenztopia be what it is today. Our first story is about Iloah Mai, Arenztopia's most successful Pacific Islander business owner.
In 1931, in a cramped city apartment in Olb City, Iloah Mai was born to Ono and Maul Mai, two Pacific Islanders who had immigrated to Arenztopia from Samoa just one year before. Ono and Maul were one of the many Pacific Islanders who immigrated to Arenztopia in the 1920s and 30s. Iloah was one of the first Pacific Islanders to go to the University of Arenztopia at Olb City. After she graduated from business school at the age of 22, Iloah had big ambitions.
Story
By Sam-Louis Alrocaet
Story
By Owen Miyazoi
Book Recommendation
By Sam-Louis Alrocaet
Today we recommend the excellent Five Kingdoms series by Brandon Mull. The series follows the fantastical adventures of a boy named Cole as he explores the Five Kingdoms, a magical realm full of dangers. The series is captivating, descriptive, and really just plain awesome.
Poetry
By Lorenzo Avila
Obituary
By Owen Miyazoi